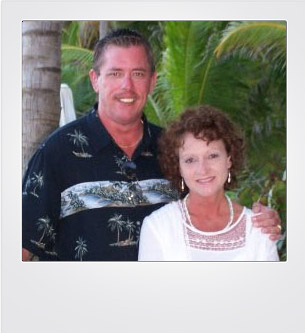 From laid off, broke, bankrupt and foreclosed on, to wildly successful multiple six figure earning Internet Marketer, I guess you could say mine is a true Rags to Riches story.
More than a decade ago I was laid off from what I thought was a great job with decent income. Out of necessity I began to dabble in Affiliate and Network Marketing online. It took me over 3 years to get to the point where I was earning enough consistently every month.
For the past 7 years now I have been fortunate enough to earn multiple six figures, take my wife on an exotic vacation 3 or 4 times a year (that's me and my beautiful wife Brenda in Dominican Republic in that photo), eliminate my debt, and I have helped 100′s if not 1000′s of people achieve some level of financial success.
The learning curve was a long one for me and I told myself I would do everything I can to help shorten the learning curve for as many people as I can. There is nothing more rewarding.