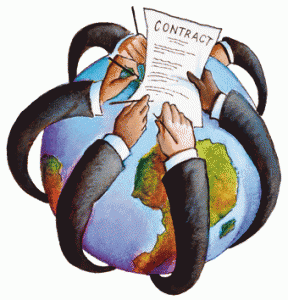 When you first start outsourcing it can be a very daunting task and you will be nervous. (That's ok, I was too!)
The key is to start small. Don't hire the first person that bids on your project. Don't get emotionally attached to the outcome.
The following are outsourcing tips and resources that will get you started:
1.  Pick one or two outsourcing sites to start with. Personally I use Odesk.com or Elance.com but mainly Odesk. I like the layout and personally that's where I have got the best results.
2.  Take action and start small. Hire someone to do a menial task that you're not emotionally attached to the outcome of and only costs $10 – $15- $20.  e.g. – set up and brand a Facebook page.
3.  Discard the highest bid and the lowest bid and then interview the ones with the best looking portfolio and feedback. (Feedback is the #1 thing I look for. I NEVER hire anyone that hasn't got 5 star feedback for previous jobs)
4.  Pick your top 3 that are left and interview them via Skype. The interview is by far the most Important step. You don't need to talk on the phone with them, typing is fine. Just be friendly, ask questions about them and their work experience. You will usually know within 5 minutes whether they're a good fit and know what they're talking about.
5.  Don't rush if you are not 100% about someone don't hire them. It's ok, there are hundreds of candidates out there and you can always re-post your project. You will get a whole new set of people bid if you re-post.
6.  Don't worry about them stealing your ideas. They don't want to try and run your business. They want to do what they do, graphic design for example. They're not Interested in running a marketing business, worrying about Traffic, learning SEO etc.
7.  Agree on a fixed price for the project. Stick to your guns/budget. They will work With you on the price just negotiate with them. Stay away from hourly pay when starting out can get expensive and the project can get  drawn out.
8.  PULL THE TRIGGER, PULL THE TRIGGER, PULL THE TRIGGER.  Hire someone, remember is just a few bucks.
That's it. Once you do this a couple of times you will be totally hooked.
This was the single most pivotal action I have ever taken in my Business.
So set a goal to step out of your comfort zone and take action.
Hope this helps and have a fantastic day.
~ Tom Jandula