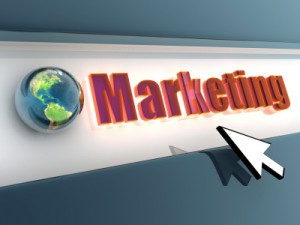 Solo Ads are one of the best ways to advertise online. Your audience is always highly targeted and solo ads are typically inexpensive for what you get.
Below I have listed quite a few solo ad sources. They are not in any specific order. We would also encourage you to find some sources on your own. We don't want to saturate any lists with the same ads too often. Some good search terms to use are Contact Solo Ads, Safelist Solo Ads, Ezine Solo Ads, or just Solo Ads. Check back here every now and then as this list will be updated.
Solo Ad Buying and Searching Tips:
Avoid anything with "Blaster" in the name. Most of these are just a list of leads that are never cleaned and are therefore old.
Look for a reference to Safelists or Ezine. If you don't see anything like that it might be bogus.
Some sources offer discounts for multiple solo ads. Never buy more than 3 at a time or it is overkill and only if you can submit 3 different ads and subject lines or at the very least if they let you submit different subject lines for each send.
Always use a tracking link so you can verify the source is delivering traffic. If you get very few clicks then demand a refund. Some list owners will want to make sure you are satisfied and may offer you a resend instead.
Some sources will specify on their advertising sales page that they limit the number of solo ads sent to their list. This is a good indication that the list is much more responsive.
Most people are going to find the cheapest sources and only use them. If you are willing to spend a little more you give yourself a huge advantage over everyone else. You could be the only one sending that list emails about your primary business opportunity.
Traffic9 Contact Solo Email to 18,000+
Trax Ads Mega Solo Ads to 55,000+
Ad Solution Line Safelist Contact Solo Ad to 28,550
PlanetX Safelist Solo Ads to 226,398 Members
AdTroopers Safelist Contact Solo Ad to 9,587
Solo Ad Profits Mega Solo to 60,000+
Safelister Contact Solo Ads to 30,000+
Solutions Network Contact Solo to 10,000+
Global Safelist Contact Solo to 14,237
FreeSafelist King Solo Ad to 2553
FreeSafelist Mailer Contact Solo Ad to 46,591
Smart Safelist Contact Solo to 4745
TopSurfer Solo Ad to 27,000+
Note: You must be a member before you can buy solo ads here
Active Safelist Contact Solo to 11,948
Solo Ad Advertising Mega Solo to 53,010
Pearls Of Wealth Contact Solos
Vital Ad Views Super Solos to 7805
EZINES
24hourwealth Streams of Cash Flow Ezine – 82,000
Dot Com Mommies Ezine – 71,000
RUMBLES from the Jungle BizOpp Ezine – 62,000
Online Business Opportunities Newsletter – 47,000
The Online Exchange – 20,000
Note: They refer to their solo ads as Spotlight Ads