Google Circles: How to Grow Them Fast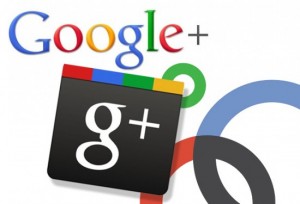 So you created a new Google+ account, are starting to fill out your account and are already discouraged at how slowly your Google Circles network is expanding. Unlike Facebook and Twitter there are no established tricks to build your network at rapid speed. So, to help you jump start your Google Circles network and get the kind of following you need to really succeed…
Here are 7 simple strategies the pros are using to increase their network in Google Circles
Share Google Circles with Other People – Google+ allows you to share circles with others. Exchange circles with people you know in your niche and start growing your network at rapid speed. If you have close friends or partners on Google+ who are ahead of you in growing their networks this is a great strategy.
Create Incentives for People to Follow You – The secret to growing your Google Circles network or any social network is to offer value to your followers. This means incentivizing the process. Offer quality free reports, interesting freebies, and first dibs on new blog posts, products or partnerships to people who follow you.
Add Heavy Hitters to Your Google Circles – Use www.recommendedusers.com to find people with big networks and active feeds on Google+ in your niche. You probably already know a few of them, simply from the blogs you read each day. Now, borrow some of their followers and you'll soon see a nice spike in your circle count.
Join Top 100 Google Circles to See What the Big Boys Are Doing – Get into the top ranking circles of Google+'s biggest users and see what they are doing to add value to their profiles and drive subscriber growth. You'll be shocked at how simple some of their tricks are.
Offer Incredibly High Value Content – First Shots on Google+ – If you write a new report, post a new blog entry or launch a new product, make sure the first people to hear about it are on your social networks. This incentivizes them to pay attention and encourages others to follow.
Integrate and Cross Promote – Don't use just one social network. You may like Google+ best, but your customers and prospects might not. Use Facebook and Twitter, place your Google+ badge on all of your websites and create an email and forum signature to encourage people to follow you. When you receive a notification that someone just followed you, add them to one of your Google Circles that is relevant to what you want to share with that person.
Create a Google+ Page – If you have a business or a brand, create a Page and use it to further brand yourself. Pages allow you to reach out to more people from more angles, advertise your brand and generate a buzz that can translate to more followers on your personal account.
Interactivity Matters
It's all fine and good to say you should "engage" with people on Facebook, but it's not always easy. You need to lure people, enticing them into your web of useful content to get their attention.
Google+ offers a tremendous number of tools to make the process a lot easier. At the top of the list are their messaging and communication tools. Hangouts can grow your Google Circles fast, too. Hangouts are already being used by people to sell interactive sessions. ChefHangouts.com is a prime example, where chefs sell slots to learn their favorite dishes via Google+ Hangout. After you join or create a Hangout, add it to your Google Circles.
Your phone becomes more important in the equation as well as you can send messages, have video chat sessions, and interact with people in a dozen different ways from anywhere – assuming you have an Android device or iPhone.
The key to massive growth in Google Circles
… at rapid speed is to be innovative, creative and willing to try new things. Do all three and you'll be well on your way to four figure growth in no time.

To really grow your Google Circles on 'steroids', I highly recommend Chris Brogans' new book, Google+ for Business: How Google's Social Network Changes Everything.