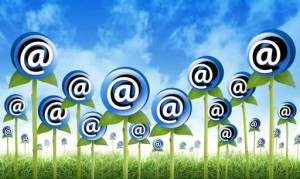 I'm going to show you a guaranteed way to add lots of highly targeted subscribers to your list very fast. I won't get into the importance of building your list. You should already know that or you wouldn't be reading this article.
The best and fastest way to build your list is to give something away that people in your target niche are interested in. Most people give away free reports or ebooks, which is ok as long as it is quality content. What's better though is providing people with quality training that's very specific and caters to their needs.
This is one of the biggest reasons I joined MyLeadSystemPRO (MLSP). Not only does MLSP teach you 100's of methods you can use to generate targeted leads on your own, but some of that training is built around a capture page for you to give away to other people. And it's the highest quality training there is.
Check out some of the training products you can give away…
25 Marketing Methods – 7 Figure earner teaches 25 different methods he uses to build a million dollar network marketing empire.
Article Marketing Webinar – How to get 85% of your articles to rank on the first page of Google. Guaranteed.
Best Sponsoring Secrets – Top income earner teaches proven techniques he uses to sponsor 14-25 leaders into his primary business every 30 days.
Double Your Conversions Now – How to embrace Attraction Marketing so people will know, like, and trust you.
Get 25 Voicemails Daily – Little known local lead targeting technique that will have your phone ringing off the wall.
Internet Kills Networkers – What can I say about this one? If you are a network marketer, this training will save your business.
Limitless Leads For Life – How to sneakily swipe your competition's already built, laser-targeted list of 100's of prospects for free.
Outsourcing Insider Info – Become 100% more effective with the jaw-dropping power of outsourcing.
Recruit Leaders Now – How and why to focus only on high quality, driven, professional people (no more tire kickers). A 100% duplicable process.
Social Media Automation – How to automate Twitter to generate an endless flood of prospects for your business.
Social Media Insanity – This is the only fully-loaded Facebook training you will ever need.
The Internet Marketing Future – One simple (and free) tool that can instantly get you 2500+ shares, retweets, comments and likes.
Top 10 Prospecting Tips – One of my favorites… 10 proven prospecting tricks that each generate 2-10 leads per day.
Untapped Lead Source – Dangerously powerful lead source that converts at 17%.
As you look through that list I know you have to agree that this is some ultra high quality training that people truly want and need. They will be happy to get on your list if they can get access to this kind of training and possibly more just because they are then on your list.
All of those training giveaway's already have capture pages set up and ready for you to use and they are tied to a very professional email follow up campaign.
Using just a few of these training products during the past few months I have added over 600 subscribers to my own list. Plus I have gone through some of that training myself and learned how to generate as many as 100 new subscribers a day.
Feel free to click on any of the training links above and you can see what the capture pages look like. You can also opt in and access to the training yourself. Go ahead. It's good stuff that will help you.
Build Your List The Easy Way
Building your list is not that hard to do. Especially if you don't have to find or create products to give away or build any capture pages. MLSP makes that a lot easier on all of us. You certainly cannot go wrong with a system like MyLeadSystemPRO.