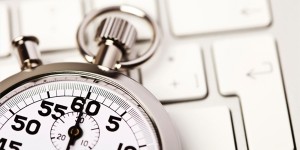 Hopefully by now you realize why…
It is Imperative That You Build Your List
Your Success in the Internet Marketing industry depends on it.
Let's just dive right into the purpose of this article. To give you some ways you can add hundreds or thousands of
subscribers to your list this week without paying for them.
Speed Build Your List Method 1 – Your Inbox
This may sound a little silly to you right now but hear me out. Even if you don't have a list yourself yet, chances are
pretty good you are on several other people's lists. You are likely getting emails every day from people trying to get you to join something or to buy something. All those people can be added to your list right now.
There is nothing unethical about doing this. Just make sure you always have a disclaimer at the bottom of all your emails telling them they are receiving this email because you have either worked together online before or because they recently sent you something. If they ask to be removed from your list, be sure to reply by politely saying something like, "Sure, I will remove you from my list but if that's really what you want then I must ask you to remove me from your list as well." 9 times out of 10 they will reply and say "NO, Please disregard that last request."
All you really have to have is their email address but it also helps if you have their first name or both first and last
name. Start a spreadsheet and save it as a CSV (Comma Separated Value) file. Or use a regular text editor like Notepad and put each contact on its own line with first name, last name, and email address separated with a comma. No space after the commas.
Look in your inbox every day this week and every email you get like that, add that person to your list. Look in your spam folder, too. Emails with links in them tend to go to spam first. Add as many people to your list that way as you can find every day for at least a week to 10 days. Don't be surprised if you end up putting 50 to 100 people on your list.
Do not be afraid to add people to your list who are considered heavy hitters or top earners. If they are emailing you, you have a right to email them. And besides, if it's a good thing they will be interested and ethical people will always join or buy from the first person who tells them about something. I have recruited heavy hitters into brand new MLMs simply because I was the first one to tell them about it.
Speed Build Your List Method 2 – List Mailers and 5iphon Hardcore
Last year Bryan Winters launched a free list building program called 5iphon Hardcore. The '5' in the title actually means something. I won't get into a detailed explanation here when there is a short video that explains everything here… Build Your List with 5iphon Hardcore
5iphon Hardcore is free to join and use. There is an upgrade option that does provide some generous benefits and it's cheap but I will leave that decision up to you. Join at least as a free member so you can utilize the system to build your list fast.
Next, join as many List Mailers as you can find that allow free members to send out solo ads at regular intervals. A List Mailer is similar to a Safelist except that members only enter one contact email address, where safelists allow you to enter a junk email address which means most people never see your solo ads. List mailers are more popular and as such have thousands of members that can potentially see your message.
ViralURL, Adchiever, List Outbreak and State-of-the-Art-Mailer are good examples of popular list mailers. Some list mailers are credit based which means you build up mailing credits by clicking on the links inside emails that you receive. So rather than being limited to say, 500 recipients every 7 days, you might be able to build up enough mailing credits to send your email ad to 1000 recipients or more once a week or even more often.
The first one you should join is Viral Inbox. It's free to join but the main reason why you want to join Viral Inbox first is because you can create multiple free email accounts where all emails come into one inbox and NOT your primary email account. You can then login to Viral Inbox once or twice a day and click on credit links and never have to worry about your main email getting flooded.
I'm sure you can find many more list mailers on your own but if you want more suggestions, use the comments section below and I will reply there with a list of my favorites.
As you join them, take note of the email volume and frequency for each one and be sure to login and send your email ad every time your mailing is available. If you are a member of 15 different list mailers and get to email an average of 500 people once a week, that's 30,000 people every month you can put your message in front of.
I call this List Renting or List Stealing. They are someone else's list and you are going to get a lot of them to come over to your list.
In your 5iphon Hardcore members area you will find several well written email ads you can use for the list mailers. For every new subscriber you get that way, you can get 5 more people added to your list with no more effort on your part.
Speed-Build Your List Method 3 – Warrior Ad Swaps
You need to use the first 2 methods before you use this one because you need at least 100-150 subscribers on your list to start using Ad Swaps.
An ad swap is just like the name implies. You are going to JV with someone else who has a list about the same size as yours. You agree to send their ad to your list and they send your ad to their list.
Now pay attention because doing this the wrong way won't help you at all and could hurt your reputation. On the other hand, doing this the right way can double your list size with every ad swap.
Rule #1: Your ad should always offer something valuable for free. You never want to use an ad that tries to sell someone something or gets them to join something. Save that for when they are already on your list. This is the bribe method and this is what everyone who does ad swaps does. You need a good squeeze page with a Free something. A free ebook, free report, free software… whatever, as long as it's something people would want and it's free.
You can look for PLR (Private Label Rights) products that have giveaway rights. There are tons of them out there. Or you can write your own report and have someone on Fiverr.com make you a nice ecover graphic for $5. Or see if you can find someone to make you a squeeze page and ecover graphic for $5. Your squeeze page can be simple. It just needs a good bold title, maybe 3 bullet points, and your opt in form on the right. This way everything is within view without scrolling. They call this "above the fold." It's not hard to write a report. It can be on something you learned about this week. A report can be 12-17 pages with big text. Anything longer would be considered an ebook.
Another option is to find a good PLR ebook and use parts of it to write your own report. This way it's a matter of copying and pasting some of the good parts until you have around 15 pages or so filled with quality content that people want to get access to for free.
Once you have your free product and squeeze page ready, go to the Warrior Forum and register if you don't already have an account there. Then login and scroll down to the Join Ventures section. Ad swaps are posted in the Warrior Join Ventures area. You can search for 'ad swap' or just scroll through the threads and look for Ad Swap in the subject. Warriors will put the size of their list and the niche in the subject most of the time. When you find someone that fits, read their offer and they will tell you want to do or how to contact them if you are interested.
You will also see Warriors selling solo ads in that JV section. That's another good way to get your free offer in front of people and add a lot more subscribers to your list but it's not free. It works very well but again, I'll leave that decision up to you. Like I said, ad swaps are free and every one you do can easily add 100's of new subscribers to your list.
Rule #2: Don't abuse your list. This is going to take some will power on your part. You may have some things you really want to try and sell or a business opportunity you need people to join. Do not get greedy. You will be working hard to add a lot of people to your list. The last thing you need is for half of them to unsubscribe. You should always provide a lot of value to your subscribers. A good rule of thumb is to send one sales email for every 3 freebie emails. A freebie email can be something you want to give them (a free offer like before) or just quality content like advice or tips. If you have a blog you can give them a link to a new blog post you just wrote.
If you use these 3 methods this week there is no reason why you can't have 500-1000 people on your list a week from today. There's also no reason to stop after one week. Remember, every person on your list is worth about $1 a month to you. With a big list you never have to pay for advertising again. Keep building your list and when you have 50,000 subscribers send me a postcard from Bora Bora.