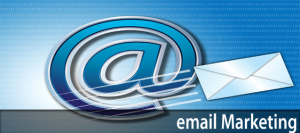 Email Marketing Tips for Success
Do you have an online business that could use a boost? One easy solution is a business strategy called email marketing. Marketing through targeted emails to potential customers is a great way to get some extra visibility for your business. Read on to find out how you can start today!
Have a strong call to action in your email marketing campaign and position it to be seen. You shouldn't make it difficult for your email readers to know exactly what you want from them. If it's too hard to figure out, then your email will most likely be quickly deleted. Instead, offer a clear call to action and deliver it in a way that can't be missed.
Use the right font for the right message. Your font should be indicative of your style and email message, and not convey a message that you don't wish to send. Choose one that is simple and popular, rather than one that you think is really cool, but not everyone may have.
Avoid using the character string "$$$" in your marketing messages. Many spam messages use this character string either in the subject line or body of their emails. If you use it, people and email servers may treat your emails as if they were spam, too. Your emails may end up ignored or even blocked.
Provide your customers with useful tips or information in each marketing newsletter. Think of the newsletter as an opportunity to demonstrate your expertise in your field. Your customers will trust you more when they see how much you know and will be more likely to buy products or services from you.
Try using A/B testing for your email marketing campaign. This basically entails creating two very different versions of the same email (A and B) and sending "A" to half of a small test group and "B" to the other half. Whichever half receives the most positive response is the one that you should be using for your campaign.
Try using holidays and important events to your advantage in your email marketing campaigns. For instance, if it's Valentine's Day, try incorporating things like candy, flowers, hearts and other related imagery or designs. Your readers should enjoy the creativity and festiveness of your messages around special times of the year.
Give your customers the option to read your emails in a text-only format. Many people may not have the ability to view images that are embedded into the email. Some images are even blocked by servers before they reach the customer. If you create a text option, they will not be excluded from enjoying the benefits of your email marketing campaign.
Be sure of all the colors you use in your email are neutral. If colors are too bland, the customer may not want to read the article. On the other hand, if the colors are too bright, it could frustrate the reader. Try to stick with neutral colors, like black, gray, and white.
Try engaging the customer using the subject line of the email. Your email must grab your reader's attention the minute it lands inside of their inbox, otherwise it may go into their trash. If you have a weak or uninteresting subject line, that is exactly what will happen. So try spicing up your subject line with some creativity.
See What A Difference Email Marketing Can Make!
As you can see, email marketing is something that any business owner can use to great effect for their business. Applying the tips in this article to your marketing strategy will make some great improvements to your business right away! Try it now and see what a difference email marketing can make.